CHRIS CHAN LEE
writer, director, producer & editor
Chris is a Korean American filmmaker based in Los Angeles, CA. He graduated from the USC School of Cinematic Arts in the mid-90s, and has spent his career of over 25 years developing and producing Asian American content. His debut feature film as writer/director was "Yellow" (1997), a coming of age movie about a group of teens in Los Angeles during their fateful graduation night. The film features the first performances of John Cho and Jason Tobin, and re-envisioned the American teen comedy with an ensemble of Asian Americans in the lead roles. "Yellow" world premiered at the 1997 CAAMFest Film Festival (then called NAATA) and won the Gold Carp 1st Place Audience Award for Best Feature Film and the Golden Reel Award for Best Independent Feature Film. "Yellow" had a successful national theatrical release including a 5-week run in Southern California across 9 screens. The film is considered a milestone in Asian American filmmaking.

Chris spent a year directing English-language prime time television at MediaCorp Studios in Singapore for Channel 5. He is a 2004 Fellow of the Tribeca Film Festival All Access Program and a two-time Fellow of the Film Independent Fast Track Program.




ROBERT CHO
producer
A native of Chicago, Bob began his film career interning for former Dreamworks SKG co-heads Walter Parkes and Laurie MacDonald. After graduating from UCLA, he became an assistant to producer Ben Myron (MOD SQUAD, CHEAPER BY THE DOZEN) and screenwriter Joe Eszterhas (BASIC INSTINCT, MUSIC BOX). He then became an agent trainee at the United Talent Agency, working under Independent Film Department head Christopher Buchanan. Bob next worked at the Broder Kurland Webb Uffner talent agency (now merged with ICM Partners). After taking a hiatus in politics as an aide to United States Senator Barbara Boxer, he returned to the entertainment industry as a producer.

He's set up a number of feature film projects, including the comedy THE WHOLE PEMBERTON THING starring Peter Dinklage (GAME OF THRONES) and the sci-fi HINDSIGHT both at Warner Brothers/Alcon Entertainment (BLADE RUNNER 2049, BLINDSIDE).





NORBERT SHIEH

director of photography
Norbert is a Taiwanese American filmmaker and director of photography exploring the subtleties of the everyday. His work spans from experimental films that focus on different ways of perception to delicate observational documentaries/narratives. He holds a MFA in Film/Video from the California Institute of Arts, and a BA in Visual Arts & Film Studies from the University of California, San Diego.

Based in Los Angeles, his films and collaborations as a cinematographer have screened internationally in numerous festivals and venues, including Sundance, Slamdance, AFI Fest, Ann Arbor Film Festival, Jihlava International Documentary Film Festival, LA Asian Pacific Film Festival, CAAMFest, LACMA, REDCAT, Anthology Film Archives, The Centre Pompidou among others. Norbert has directed commissioned projects for KCET, The Autry Museum, European Capital of Culture and Pacific Arts Movement. As a DP he has lensed projects for clients such as FOX Studios, Hulu, Wired Magazine, CCTV and JetBlue.

Norbert is a current 2021 BAVC MediaMaker fellow. He's been in previous cohorts with the Logan Nonfiction Program and with Visual Communications's Armed With a Camera Program. Norbert is a member in A-DOC, Sporas and IDD. He's been a Creative Capital Award recipient for his feature documentary PRESERVES, now in production. In 2019, Filmmaker Magazine named him as one of "25 New Faces of Independent Film."




BRIAN RALSTON
composer
2021 Hollywood Media in Music Award winner, composer and conductor Brian Ralston has spent the past 19 years creating compelling, heart-pounding, uplifting, and beautifully melodic tracks that delight and inspire audiences.

Brian is best known for his work on the film score for "Crooked Arrows" (20th Century Fox), the first mainstream Hollywood movie about lacrosse, starring Brandon Routh ("Superman Returns") and Gil Birmingham ("Wind River", "Hell or High Water"), directed by Steve Rash ("Buddy Holly Story", "Can't Buy Me Love"). The score reflects richly thematic melodies set against the thrill of victory and the pains of defeat in the action-packed sports drama, which has won him much praise within the film community.

More recently, Brian worked on the intimate western inspired score to the dramatic love story "Being Rose", starring Cybill Shepherd, James Brolin, and Pam Grier which hit theaters nationwide January 2019. A soundtrack on the Notefornote Music label is available. Brian has also recently completed scoring the coming soon romance drama "Him & Her" directed by Icé Mrozek. "Silent River" is Brian's first collaboration with Chris Chan Lee.




ERICK JOLLEY
sound designer
Born and raised in Venice Beach California. Erick opened his first recording studio in Venice Beach called Lucky Dog Studios at the age of 19. Some of his first clients included Peter Halsten Thorkelson, best known as the keyboardist and bass guitarist of the Monkees.

Erick later opened up his current recording studio N2Sound Post Audio. Over 40 years he continues to partner with outfits like The Bakery Digital Sound & Vision, Post Haste sound, Larson, Sony Pictures, Warner Brothers, Universal and many other A-list studios and clients. Erick has worked on hundreds of feature films & television projects including acclaimed works such as ROUNDERS, ANY GIVEN SUNDAY, U-571, MAY, JASMINE, and the current hit Netflix documentary series HEIST.




JENNIFER D'AMORE
production designer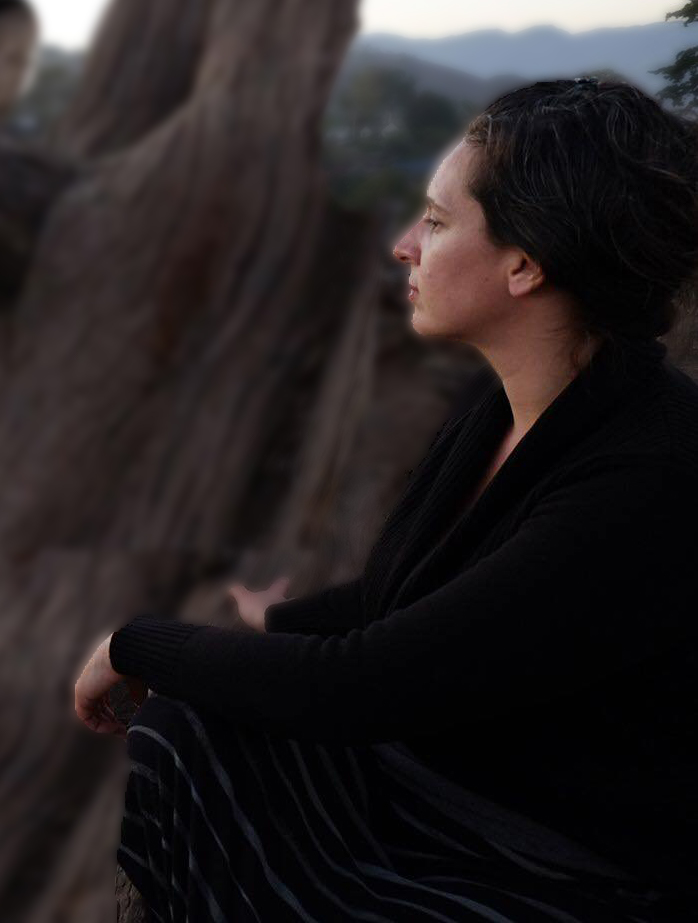 Jen was raised near New York City, where her life was influenced by a mosaic of culture and music. With sculptural work often compared to Kiki Smith, Jen's conceptual work evolved to require more dimensions moving from 2D to 3D or more, creating interactive and wearable sculptures that developed into performance pieces and incorporated film.

Jen has more than eighteen years of experience with art and media organizations, in positions that range from technical to creative, including everything from broadcast technician for television and rotoscoping for film, to set painter and costume work for theater. Five years at Phoenix Art Group Inc. included both supervising the frame department and producing fine art.

She has been represented by Art Haus International and her paintings have shown in galleries including Renee Taylor Gallery, and Horizon Art.

As a digital nomad she has worked on projects in Norway and Thailand, and collaborated with film director Anne Magnussen to co-design and create a video art exhibition at the Ilmin Museum of Art in Seoul.

Current projects include film and art installations with directors in Norway.




CHRIS CHAN LEE
ROBERT CHO
WEST LIANG
PHILIP LAM
BILLFIELD CHENG
PETER LAU
HEIDI LAU
Sound Designer / Re-Recording Mixer
Visual Effects Supervisor
BRIAN RALSTON
CORI-ANNE GREENHOUSE
Underwater Camera Operator
NINA KAZE
CHERRY PICK VINTAGE
Post Production Finishing Services Provided by
Colorist / Digital Intermediate
DIEGO ALEX BORGHELLO
INDIECOLOR
Supervising Sound Editor / Dialogue Editor and Sound Effects Editor
W. ALEX REEVES
POINT OF BLUE STUDIOS
Solo Clarinet / Bass Clarinet
Piano / Pianotron and Solo Flugelhorn
NOAH GLADSTONE
HOLLYWOOD SCORING
STUDIO 74 MUSIC
Los Angeles, CA
LA PERCUSSION RENTALS
Santa Clarita, CA
Production Legal Services provided by
KATHY Z. HELLER
MARY LEE RYAN
Written & Performed by
GOH NAKAMURA
Courtesy of Gohltron Music (BMI)

BRIAN NICOL
COLLEEN NICOL